Internet of Things Day 2015
by Exosite, on April 1, 2015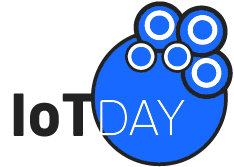 Internet of Things (IoT) day is right around the corner (7 days, 18 hours, 57 minutes and 14 seconds), and Exosite is excited to announce that we have been invited to speak at two IoT-day events: IoT Live and Financial Executives International.
IoT Live will host a series of online discussions with the global IoT community as part of the Fifth-Annual IoT Day. The event will feature thought-provoking panels with some of the industry's top thought leaders, keynote sessions from leading IoT companies, and live demo sessions for the latest products and platforms. The event will kick off in Europe and wrap up on the west coast of North America. Exosite's CEO, Hans Rempel, will speak on a panel regarding the evolution of IoT platforms. The entire event will be hosted live from 9-10 a.m. EST, so be sure to register and catch the live stream here.
Also on April 9th, Exosite was chosen as one of just three companies to participate in the Financial Executives International panel discussion on disruptive innovation. Exosite's CTO, Mark Benson, will discuss how IoT technology is evolving business strategies, processes, and models. Other panelists include Muhammad Abdurrahman, PhD, Co-Founder and Technology Evangelist with Reemo's Playtabase, and Todd Colten, Chief Aerospace Engineer with Sentara. This panel discussion won't be broadcast live, but if you are in the Twin Cities area and interested in attending, register here.