Exosite Announces New Integration with Radio Bridge
by Stacey O'Brien, on August 13, 2019
Flexible hardware and software combination provides technology foundation to accelerate Internet of Things application development in smart industrial and smart building markets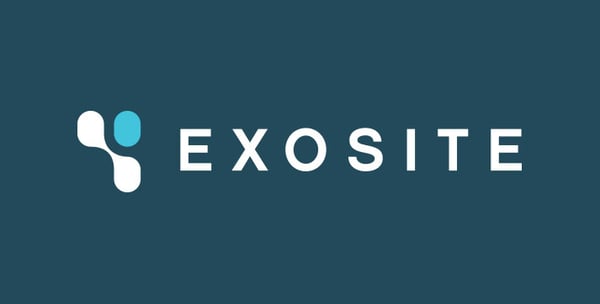 MINNEAPOLIS – August 13, 2019 – Exosite, LLC, a leading provider in the Industrial Internet of Things (IIoT) market, today announced a new collaboration with Radio Bridge, a leading designer and manufacturer of low-cost, long-range wireless LoRaWAN and Sigfox sensors. The two companies have teamed up to launch an integration between Radio Bridge sensors and the Exosite Murano® IoT software platform. The combined offering enables customers leveraging Radio Bridge hardware to quickly access cloud connectivity and data visualization via ExoSense®, Exosite's remote condition monitoring application. As a result, customers have an end-to-end solution they can use to develop enterprise-class IIoT applications that can easily be white labeled or custom branded.
This integration is now publicly available via Exosite's Exchange IoT marketplace. Leveraging Radio Bridge's simple device activation and connectivity process, the integration enables users to securely transmit data from Radio Bridge sensors to the Radio Bridge device management console and on to the Murano platform. Once device data has been securely transferred to the Murano platform, customers can create sophisticated connected solutions to visualize data leveraging ExoSense, a ready-to-deploy condition monitoring application that provides operational insight into industrial assets, systems and equipment. As a result, customers can avoid the time and money required to develop the technology stack, and instead can connect devices faster and bring connected products to market in weeks, rather than months or years.
"We have recognized Exosite's advanced capability for years and, with their advancements toward a simplified user experience, we are very excited to bring our combined solution to market," said Steve Kilts, CEO, Radio Bridge. "ExoSense eliminates the need for any custom software in order to visualize Radio Bridge sensor data, and this is the ease of use most of our customers are looking for."
"Radio Bridge is an industry leader in low-cost sensors that are purpose-built for IoT use cases," said Steve VanderSanden, Managing Director of North America, Exosite. "When you combine their simple device activation and connectivity process with Exosite's ExoSense application, it provides a secure, end-to-end solution that removes the common barriers to connected product development. As a result, our joint customers are experiencing a faster and more affordable way to deploy IoT initiatives."
As a proven leader in IoT, Exosite enables the world's leading manufacturers in industrial, commercial and consumer markets to quickly build and deploy connected products leveraging vertical IIoT solutions like ExoSense, a condition monitoring application that provides operational insight into industrial assets, and ExoHome®, a home-automation solution to control consumer devices. These solutions are powered by Murano, Exosite's IoT software platform, and available through the Exchange IoT marketplace, a curated library of reusable IoT elements to help organizations accelerate their connected-product development and execute an IoT strategy for long-term success.
To learn more about ExoSense, visit: https://exosense.readme.io/docs/overview
To learn more about Radio Bridge products, visit: https://radiobridge.com
About Exosite
Since 2009, Exosite LLC, has pioneered IoT software solutions. Based in Minneapolis, with offices around the globe, the Exosite team possesses a wealth of experience and expertise in IoT technology and business strategy. Exosite engages with leading manufacturers, providing complete connected solutions, an enterprise software platform, and a rich ecosystem of tools and partnerships to quickly guide connected-product concepts to marketable IoT applications. Visit www.exosite.com to learn more about how Exosite powers digital transformation.
About Radio Bridge
Radio Bridge Inc designs and manufactures long-range wireless sensors for the Internet of Things (IoT) industry using emerging wireless standards such as LoRaWAN, Sigfox, and NB-IoT. The portfolio of sensors are all designed for very long range, low cost, and extended battery life applications. Target industries include building security and automation, smart city, medical device, and industrial automation. Radio Bridge is a member of the Sigfox Partner Network and a member of the LoRa Alliance. For more information, visit www.radiobridge.com.
Media Contact
Stacey O'Brien
Director of Marketing Communications
Exosite
612-353-2161 x 2085
staceyobrien@exosite.com