Exosite Announces New Partnership with KUDA llc
by Stacey O'Brien, on April 14, 2020
Collaboration combines remote monitoring technology and lean management expertise to help manufacturing organizations optimize value and productivity, while reducing costs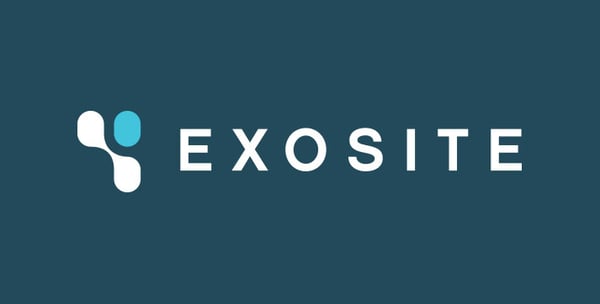 MINNEAPOLIS – April 14, 2020 – Exosite LLC, a leading provider in the Industrial Internet of Things (IIoT) market, today announced a new partnership with KUDA llc, a lean-management consultancy firm based in Europe. The collaboration will combine Exosite's ExoSense® remote monitoring solution with KUDA's expertise, providing both the roadmap and technology to help manufacturing organizations implement an IoT-enabled lean-management strategy that will minimize waste, optimize resources, and enhance productivity.
For years, organizations have looked to lean management practices to streamline their manufacturing processes. IoT technology, like Exosite's ExoSense solution, provides an unparalleled opportunity to take these efforts to the next level. ExoSense allows objects within a manufacturing environment to be remotely sensed, monitored, and controlled, providing valuable data and insights that can support predictive tools and machine learning algorithms. This technology, combined with KUDA's in-depth understanding of the manufacturing industry, smart-factory automation, and Industry 4.0, can help organizations implement new lean-management programs or augment existing efforts to enhance their efficacy.
Manufacturing organizations can take advantage of this collaboration through KUDA's Lean.IQ process—a holistic approach to lean management implementation in which KUDA examines an organization's entire value chain, identifies areas for improvement, pinpoints where remote monitoring capabilities via ExoSense will maximize value, and outlines an in-depth implementation roadmap. Exosite then provides the supporting technology, beginning with reliable connectivity from physical objects within the manufacturing environment to the cloud. There, the ExoSense application can be used to create digital twins of manufacturing equipment or processes; analyze and visualize data from diverse sources via pre-configured dashboards; provide secure access management; execute firmware updates; and much more. ExoSense also offers operational analytics and advanced data transformations that support predictive maintenance, proactive response, and machine learning.
"We're excited to work with Exosite to enable IoT-led lean-management programs that will support our customers' digital transformation initiatives and, ultimately, enable true smart factories," said Ralf Pühler, CEO Europe, KUDA llc. "Exosite makes it simple for our customers to get started by offering fast and affordable pilot packages, easy-to-use condition monitoring templates, and an extensive feature set that significantly reduces the complexity of IoT. Exosite also has proven use cases across a diverse set of verticals, enabling us to unlock greater productivity for customers in any industry."
"KUDA has the ability to understand a situation in the manufacturing world and translate that into a comprehensive plan that effectively leverages technology to achieve real results—that ability uniquely complements ExoSense, which was specifically designed to support the remote monitoring needs of industrial manufacturers," said Steve VanderSanden, Managing Director of North America, Exosite. "With offices in Munich, KUDA will better enable us to reach potential customers across Europe and help them develop powerful, IoT-enabled lean-management strategies that address their unique business challenges."
Interested customers should contact KUDA directly to learn more about developing an IoT-led lean management strategy and implementation plan.
To learn more about ExoSense, visit: https://docs.exosite.io/exosense/
About Exosite
Since 2009, Exosite LLC, has pioneered IoT software solutions. Based in Minneapolis, with offices around the globe, the Exosite team possesses a wealth of experience and expertise in IoT technology and business strategy. Exosite engages with leading manufacturers, providing complete connected solutions, an enterprise software platform, and a rich ecosystem of tools and partnerships to quickly guide connected-product concepts to marketable IoT applications. Visit www.exosite.com to learn more about how Exosite powers digital transformation.
About KUDA llc
KUDA llc works with clients around the world to help them respond to business challenges by presenting a different perspective and challenging standardized thinking patterns. With an in-depth understanding of value creation processes, supply chain management, manufacturing technology, and lean management techniques, we design and develop effective solutions to unique problems—from urgent performance improvement and complex restructuring, to risk mitigation and accelerated transformation. To learn more, visit https://www.kuda-llc.com/en/
Media Contact
Stacey O'Brien
Director of Marketing Communications
Exosite
612-353-2161 x 2085
staceyobrien@exosite.com