Exosite and Genie Produce Award Winning IoT Connected Product
by Exosite, on December 17, 2015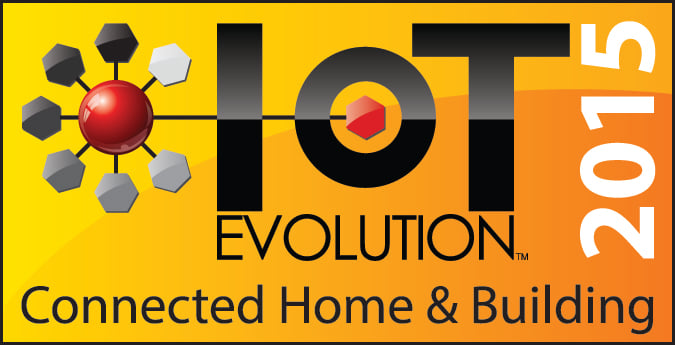 MINNEAPOLIS, MN December 17, 2015 — Exosite is proud to congratulate its client, The Genie® Company, for being among only 14 companies to receive this prestigious award. TMC, a global, integrated media company, announced the recipients of the 2015 Connected Home and Building Award, presented by IoT Evolution magazine. Exosite nominated Genie's Aladdin Connect™ smart-device-enabled garage door controller for its innovative design and transformational technology. The award honors organizations delivering software or hardware solutions, which enable the advancement of the smart home and building industry.
With 61 years as a leader in the garage door opener and accessory industry, Genie was poised to leverage its forward-thinking reputation with its new smart device application, Aladdin ConnectTM, and is well deserving of this award.
For full product features and award details view the full Press Release.
Aladdin Connect adds additional security to the monitoring system with its intelligent design. As the garage door is the main entry for many homeowners, garage door security is just as important as the front door. Aladdin Connect, from The Genie Company, with IoT technology from Exosite, is the convenient and secure answer for homeowners joining the smart home movement.
About The Genie Company
The Genie Company is based in Mt. Hope, Ohio, and is a leading manufacturer of garage door openers and accessories for residential and commercial applications. With its main manufacturing facility in Baltic, Ohio, its roots run deep as an American brand that has been synonymous with garage door openers since 1954. The Genie name itself is a well‐recognized icon among homeowners, builders, and dealers alike. Genie distributes its openers and accessories through a broad distribution channel of professional dealers, wholesalers, and retailers throughout the U.S. and Canada. The Genie Company is a separate division of Overhead Door Corporation.
About Exosite
Exosite, with offices in the Americas, APAC, and EMEA, enables the world's leading durable goods manufacturers in consumer, commercial, and industrial markets to quickly build and deploy solutions that capture the IoT generation of their business. Exosite provides an enterprise-grade, analytics-driven IoT software platform that allows OEMs to create economic leverage while eliminating the risk and burden of custom infrastructure. For more information, visit www.exosite.com.
For full product features and award details view the full Press Release.