Exosite and Sigfox Partner to Launch Sigfox Service Integration
by Stacey O'Brien, on May 28, 2019
Integration provides complete hardware and software solution for industrial customers that simplifies and accelerates connected-product development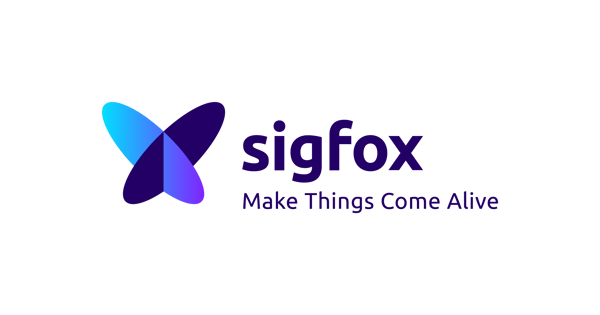 MINNEAPOLIS – May 29, 2019 – Exosite, LLC, a leading provider in the Industrial Internet of Things (IIoT) platform market, today announced a new collaboration with Sigfox, a global communications service provider specializing in the connectivity of low-power sensors and devices. The two companies have teamed up to launch Sigfox Service, an integration between the Sigfox backend and Exosite's Murano® IoT software platform. The combined offering enables customers leveraging Sigfox-certified hardware to access out-of-the-box cloud connectivity and data visualization via ExoSense®, Exosite's remote condition monitoring application, to drastically reduce the time and cost associated with connected-product development.
To enable this collaboration, Exosite completed the Sigfox P3 certification program and has become one of the first cloud platform providers to offer a full integration with the Sigfox backend. As shown in the diagram below, the Sigfox Service integration provides a proven, trusted data pipeline from Sigfox-certified hardware solutions to the Sigfox backend and on to the Murano platform.

Once device data has been securely transferred to the Murano platform, customers can create sophisticated connected solutions to visualize data leveraging ExoSense, a ready-to-deploy condition monitoring application that provides operational insight into industrial assets, systems, and equipment. As a result, customers do not have to invest time and money developing the technology stack, so they can connect devices faster and bring connected products to market in weeks, rather than months or years.
The Sigfox Service integration is publicly available now in Exosite's Exchange IoT marketplace and includes:
Simple connection with Sigfox-certified hardware
The ability to leverage Sigfox hardware solutions across suppliers
Seamless cloud-to-cloud integration between the Sigfox backend and Murano
Murano device auto-provisioning and token-management
Support for bi-directional communication with Sigfox hardware
A codeless configuration environment in ExoSense® to customize branding, themes, user hierarchies, roles and more
"We are delighted to combine the Exosite Murano IoT platform's power with the Sigfox seamless international 0G network and services to accelerate the adoption of the Sigfox technology and its amazing value proposition," said Raouti Chehih, Chief Adoption Officer, Sigfox. "The growing customer demand in markets like asset monitoring or smart cities for global and out-of-the-box solutions requires Exosite's recognized experience and expertise in IoT technology and business strategy."
"The collaboration between Sigfox and Exosite delivers a complete IoT solution that organizations can leverage to ensure the success of their connected-product strategy," said Hans Rempel, CEO, Exosite. "Sigfox is a market leader in low-cost connectivity—when you combine that with Exosite's zero barrier IoT applications like ExoSense, we make it faster and more affordable for OEMs to deploy discrete IoT initiatives without having to invest in costly infrastructure and internal teams of security, network, and IoT experts."
More information about Sigfox Service will be available at booth D0229 at InnoVEX, a leading ICT, IoT and startup tradeshow, from May 29-31 in Taipei, Taiwan. Exosite will showcase innovative IoT solutions leveraging Sigfox applications in a wide variety of use cases, including property management, asset tracking and remote condition monitoring.
To learn more about InnoVEX, visit: https://www.innovex.com.tw/
To learn more about Sigfox Service, visit: http://docs.exosite.com/quickstarts/sigfox/
To learn more about the Sigfox/Exosite relationship, visit: https://partners.sigfox.com/companies/exosite
About Exosite
Since 2009, Exosite LLC, has pioneered IoT software solutions. Based in Minneapolis, with offices around the globe, the Exosite team possesses a wealth of experience and expertise in IoT technology and business strategy. Exosite engages with leading manufacturers, providing complete connected solutions, an enterprise software platform, and a rich ecosystem of tools and partnerships to quickly guide connected-product concepts to marketable IoT applications. Visit www.exosite.com to learn more about how Exosite powers digital transformation.
Media Contact
Stacey O'Brien
Director of Marketing Communications
Exosite
612-353-2161 x 2085
staceyobrien@exosite.com
Josie Chung
Marketing Manager
Exosite
886-2547-3105
josiechung@exosite.com