Expanding Exosite's IoT Platform Footprint
by Exosite, on February 18, 2016
Taipei, Taiwan, Feb 18th, 2016 — The world's leading cloud-based, Internet of Things (IoT) platform provider, Exosite, announced its Taipei Office has formally been established. Exosite's Taiwan operations have grown from the Taichung team, primarily focused on research and development, into a full-service IoT enablement organization with development and consulting capabilities. The new Taipei office is located in the Taipei Minsheng Dunhua district, surrounded by all its hardware and channel partners. Exosite will devote its time to the Taiwan market and expand its business into the Asia-Pacific market.
"We are excited to open our 6th global office, so that Exosite can continue to support our customers and partners. It is our mission to help connect devices to people in a way that matters to them," said Sam Webster, President of Exosite's Asia operations, "We have had a strong presence in Asia since 2009, and remain committed to the region and its impressive opportunities and demographics."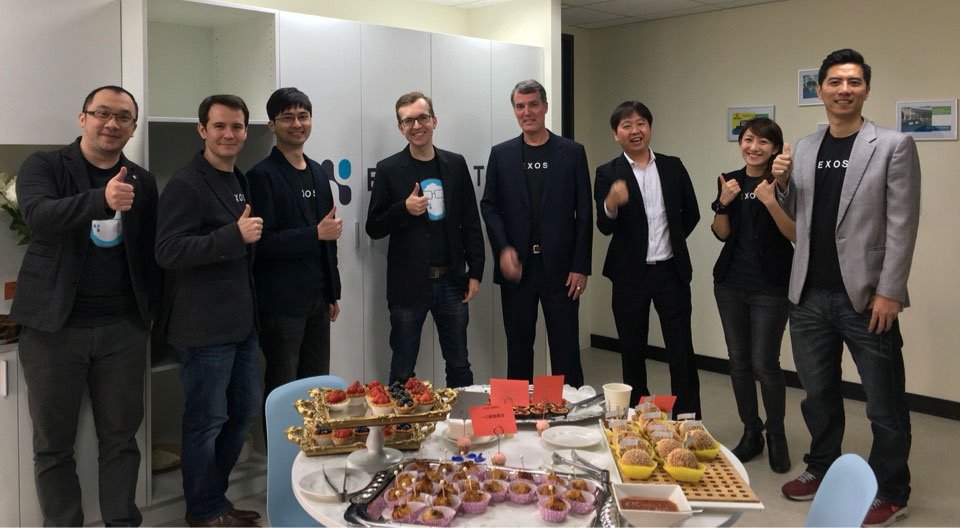 Exosite helps customers accelerate their enterprise IoT strategy with a highly modular, enterprise-grade platform. Secure and scalable, Exosite builds IoT connected products and services ready for rapid growth and essential reliability. By utilizing Exosite's One Platform™, customers can easily connect devices to the cloud, and provide access through Exosite's exclusively developed Exosite Portal domain solution—extracting valuable device data, while managing multiple product lines. These scalable IoT solutions enable business intelligence driven by predictive analytics. By collecting and analyzing relevant product and user data, businesses gain access to more valuable operational data than was ever possible before. The on-demand, and customizable platform speeds time to market and revenue realization, and can support customers in establishing entirely new business models.
About Exosite
Exosite, with offices in the Americas, APAC, and EMEA, enables the world's leading durable goods manufacturers in consumer, commercial, and industrial markets to quickly build and deploy solutions that capture the IoT generation of business. Exosite provides an enterprise-grade, analytics-driven IoT platform that allows OEMs to create economic leverage while eliminating the risk and burden of custom infrastructure. For more information, visit www.exosite.com.