Exosite Sponsors and set to Speak at IoT Stream Conference
by Exosite, on April 7, 2015
As spring flowers extend towards the sun, Exosite will head west to sunny San Francisco for the IoT Stream Conference from April 22nd to April 24th. Exosite's very own CTO, Mark Benson, will present on the topic of IoT Security Patterns: Examining the Landscape of Emerging Security Challenges.
IoT Stream is an event that will help separate the IoT hype from reality. It is a gathering of hands-on doers, makers, and hackers that are focused on exploring the vast landscape of the Internet of Things (IoT), while defining the IoT technology stack. By providing a place for thought-leaders to gather, collaborate, and solve real IoT challenges, IoT Stream is an event that will surely help drive IoT forward.
Along with Mark Benson's presentation and panel spot, Exosite will also host a booth. Stop by to see how companies around the globe have utilized our IoT software technology to create the next generation of their products. Zero-Barrier. Infinitely Scalable. Mind-Blowingly Horizontal.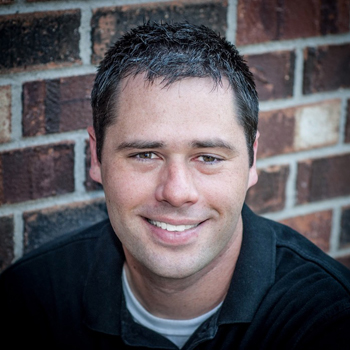 Bio:
Mark Benson is CTO of Exosite where he sets the technical strategy and vision for the company to ensure it remains competitive in the rapidly-changing IoT marketplace. Mr. Benson frequently speaks at and writes for industry events, maintains Exosite's intellectual-property portfolio, and works closely with the global sales force to support strategic customer and partner accounts. Prior to joining Exosite, Mr. Benson developed a strong track record of driving and realizing successful product strategies to meet the requirements of complex enterprises across multiple verticals (industrial, medical, consumer, defense) and functions (software, hardware, mechanical, industrial design, and UI/UX). Mr. Benson holds a master of science in software engineering from the University of Minnesota and a bachelor of science in computer science from Bethel University.
IoT Security Patterns:
The growth of IoT is occurring at an incredible rate, justly raising alarms about security and privacy issues as we become increasingly reliant on these intelligent, interconnected devices in our lives and businesses. How are we to protect billions of devices from attacks and intrusions that could compromise our personal privacy, public safety, or business viability?
Building an IoT solution involves securing sensors, devices, networks, cloud platforms, web applications, and mobile applications for diverse industries. This presentation examines the landscape of emerging security challenges posed by connected devices and offers a catalog of security deployment patterns that have been successfully used by some of the world's most well known OEMs to deploy connected product fleets.