Team Exosite: Meet Dominic Cope
by Exosite, on June 14, 2018
Where are you from?
While I was born in Oregon, USA, I left America to go to Kunming, China, when I was 16 years old, then moved to Taichung, Taiwan, at 18. I've been in Taiwan now for 18 years, so I guess I'm from both places in a way.
What do you do at Exosite?
I'm primarily leading a customer-focused team in our Taichung office to enable products with Industrial IoT solutions using our Murano platform. This includes pump applications, hydraulics systems, water purification systems, wireless sensors, and much more.
As Director of Operations, I also help make sure things in the office are going smoothly, that our hiring needs are met, and that tasks are taken care of that do not fall neatly with other people.
What's your favorite thing about working at Exosite?
My favorite thing about working at Exosite is the ability to work on interesting projects with great people.
If you could create your own connected product, what would it be?
If I were to create my own connected product, I would make something to help monitor air pollution and water pollution in order to expose that data to the local communities being affected. I would want to ensure that power plants and companies are abiding by regulations and proactively reducing the amount of pollution they create.
Taichung is known for both its great weather and severe air pollution—not as bad as Beijing or India, but still pretty bad. Taichung is home to one of the biggest coal-powered plants in the world and hosts some of the world's biggest original equipment manufacturers (OEMs). The combination of the two create a lot of air pollution. I have two children, and air pollution is one of my biggest concerns for raising them here, but it's my home and I want to stay.
Even though people here understand that there is a problem with air pollution, it is very difficult to create change unless you get people emotionally engaged and willing to push for it.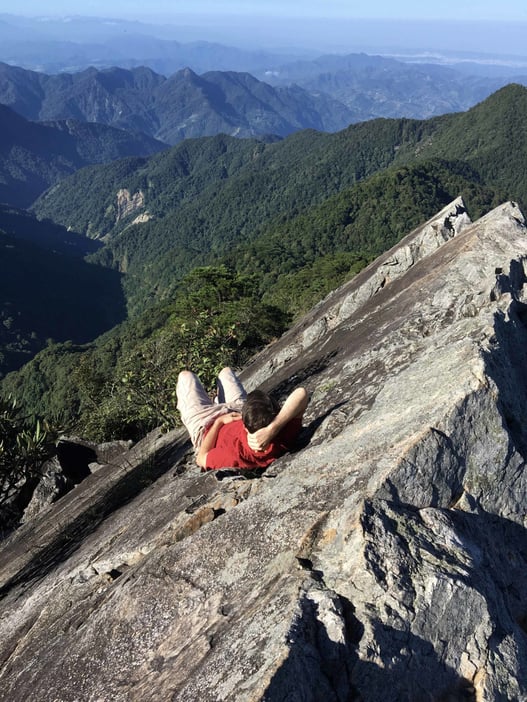 What is your current free office snack of choice?
Caramel popcorn...not the healthiest of choices, but delicious.
What did you Google last?
In this case it's "What did you duckduckgo last?" I was looking for a funny meme or gif to include on this blog post! I haven't amassed a huge meme collection…
What music do you hope no one hears you listening to at work?
Gregorian chants.
One piece of technology you can't live without?
At Microsoft's recent Computex keynote speech, the speaker said "No Netflix, no chat, no online shopping…what's the point of living?" While I understand this comment was made in jest, it highlights the false perception that technology is a necessary part of our modern lifestyle and something that we can't live without. Technology has created a lot more consumers and has contributed to an individual's desire and ability to consume an increasingly unsustainable amount of stuff. It has also created a lot more people who are addicted to their pieces of technology. I love technology that enables me to create, learn, connect, experience new things, and sure...consume, in moderation.
What's your favorite thing to do when you're not working?
I enjoy connecting with, listening to, and learning from people. I also enjoy spending time with my family and being outdoors.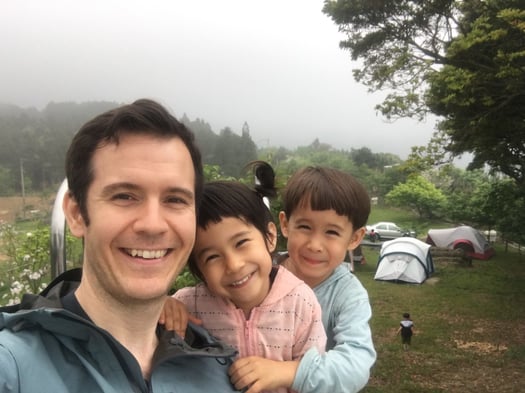 What is something about you that would surprise us?
When I was 18 and living in Kunming, China, I had my own radio show for a short time. Our first shows were recordings, but then later we did some live shows where we mostly discussed interesting topics in English and played American songs. My last show featured a lot of love songs dedicated to my girlfriend at the time, including hits like "As Long as you Love Me" and "I'll Never Break your Heart" by the Backstreet Boys.
Who's your hero?
Elon Musk. He's making such a huge impact on so many different fronts—it's amazing to see what he is doing.
What's the funniest meme or GIF you've seen?
https://media.giphy.com/media/LLHkw7UnvY3Kw/giphy.mp4