Team Exosite: Meet Josie Chung
by Exosite, on May 11, 2018
Where are you from?
Taiwan, Taipei!
What do you do at Exosite?
Most of my work now is focusing on coordinating a multi-faceted project for Exosite's core product, Murano and Analytics Service! I stay proactive and I am in close collaboration and communication with the stakeholders and development team members at all times.
I also support the APAC team for our Home Automation Micro Vertical Engine's marketing initiatives, including parter event support, marketing materials development, press release translation, and media relationship management.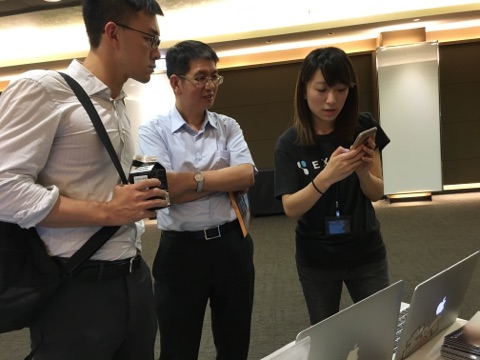 What is your current free office snack of choice?
Probably a small pack of nuts...because I love healthy snacks!
What music do you hope no one hears you listening to at work?
Kendrick Lamar's rap - be HUMBLE!
What's your favorite thing about working here?
Exosite is a very energetic but also challenging work environment. Our software is a dynamic product unlike the previous semiconductor field I used to work in. Thankfully we have a lot of smart, hardworking developers which makes the work fun and inspiring, and finding solutions together is a wonderful thing!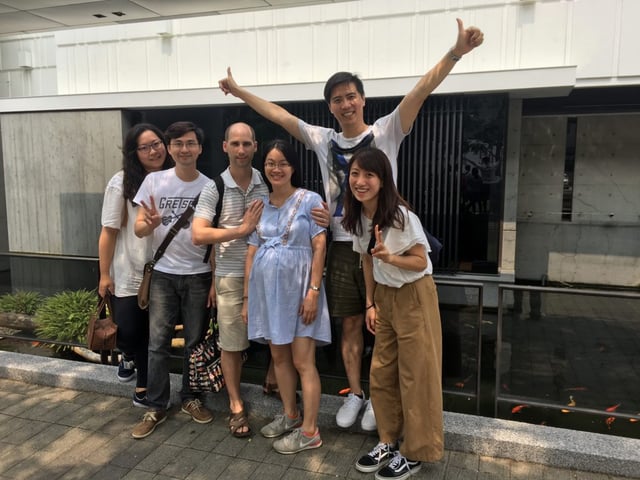 What did you google last?
Exosite's press releases - checking to see if Exosite has been reported by any media!
What's the weirdest connected product you have seen?
Smart Buddha beads (Leap beads) from Acer. This product actually sells very well in Taiwan and the Asia market.
One piece of technology you can't live without?
Chromecast - I use it almost every day for Youtube. And also Spotify - I am a heavy user of music and podcasts.
What's your favorite thing to do when you're not working?
Going to coffee shops or coffee event exploring! I just came back from the London coffee festival, which allowed me to taste so many great coffees at one time.
What is something about you that would surprise us?
I can speak Japanese - not fluently, but I can communicate.
If you could create your own connected product, what would it be?
I would definitely create a connected coffee cleaning machine!
Who's your hero?
All of the Murano Core team members! They work really hard and always amaze me on their knowledge on different software languages - I learned a lot from them!
What's the funniest GIF you've seen?